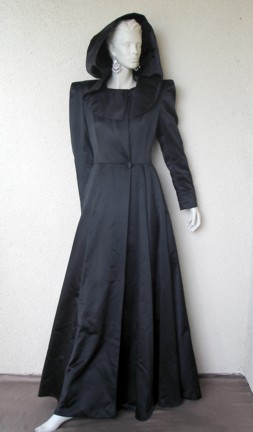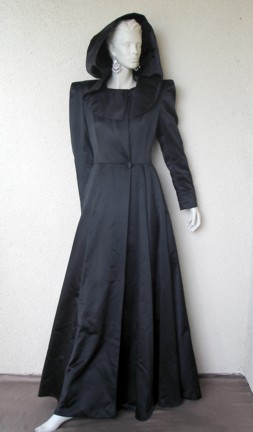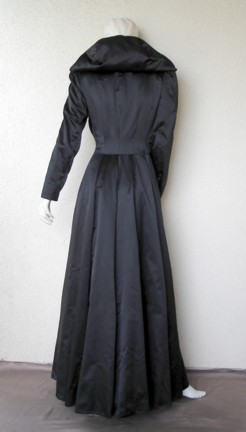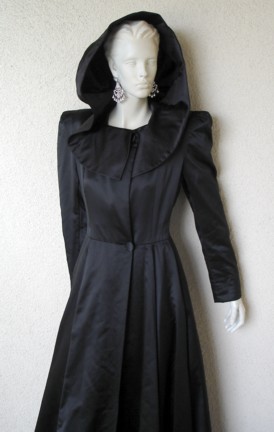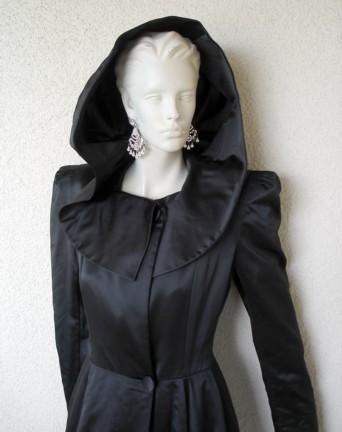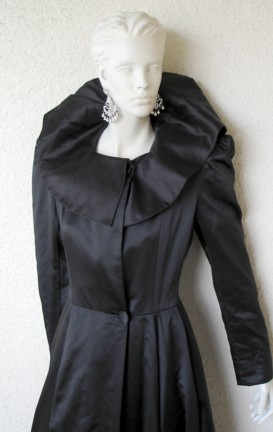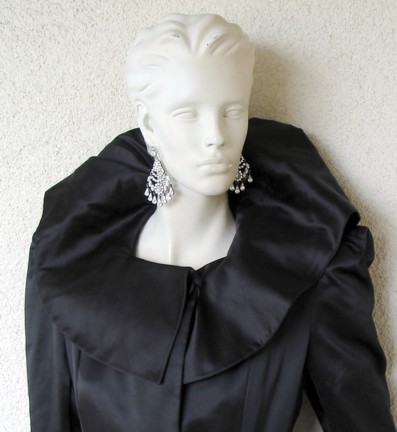 Carolina Herrera's fashions are reknowned for style, elegance and cut. Originally a South American socialite, she became known for having been on the International Best Dressed List for over 10 years. Her successful transition to fashion designer was thus not surprising and over the years she has more than met the challenge.
Black silk/satin highly stylish opera coat with dramatic hooded collar which can be worn in a number of ways. Fitted coat with sophisticated pleated shoulder, strengthened to hold the design. The coat's wide dramatic skirt reminisicent of the glamour "New Look" of the 1950's. Fully lined.
Bust: to 38"; waist: 26"; shoulder: 15"; length: 60"+; sleeve: 24.5"
Condition: excellent.
for further information