Michael Kors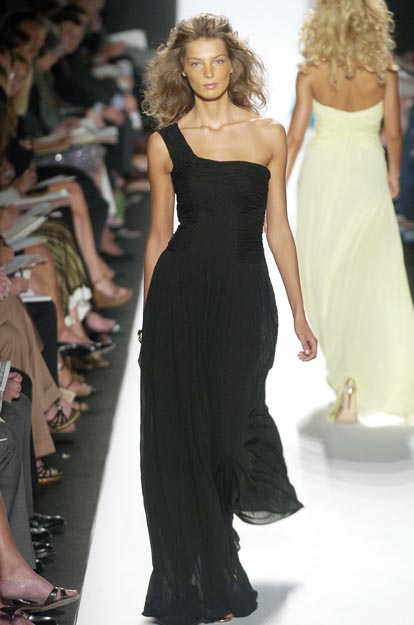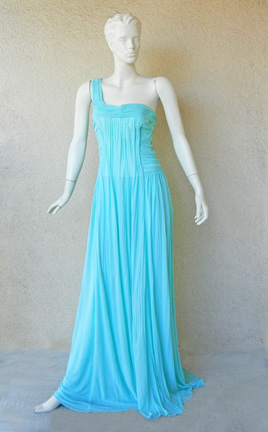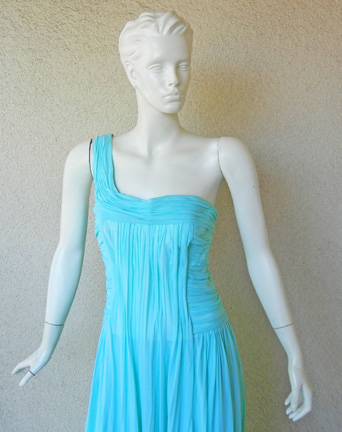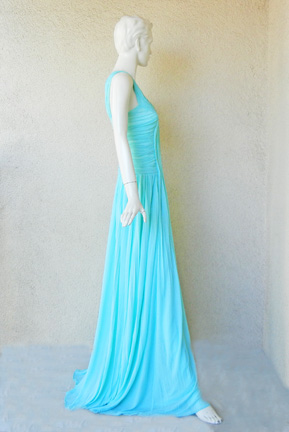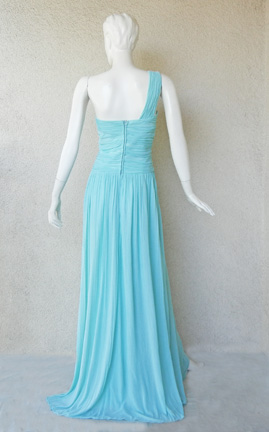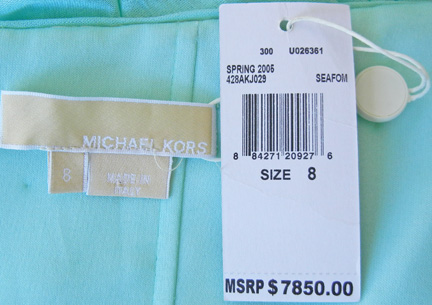 One of the most amazing Grecian toga style gowns by noted American designer, Michael Kors. Kors horizontal and vertical hand ruched bodice is exceptionally styled, in the inspiration of French designer, Jean Desses. Gown being offered is identical in style to the black one in the runway photo.

Kors' amazing evening creations are consistently seen worn on the red carpet by celebrities such as Heidi Klum, Jada Pinkett-Smith, Mary J Blige etc.

Fashioned of layers of billowing seafoam green silk rayon knit jersey with a wonderful drape to the body. Boned bodice and back zipper closure. Dress is beautifully made with much attention to tailoring and hand detail. For those who are not familiar with the designer's work you will be pleasantly surprised and please and those who know will continue to be amazed at Kor's skill and creativity in designing fantastic evening wear.

Size: 8; bust: to 36"; waist: 30"; hips: free; length: 60"+

Condition: Brand new w/tags. unworn.
for further information