Christian Lacroix lame gown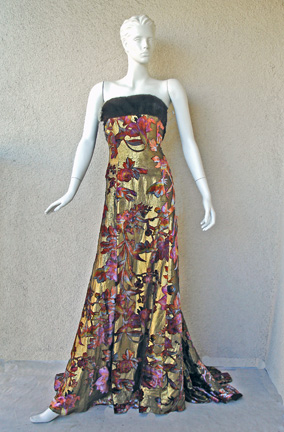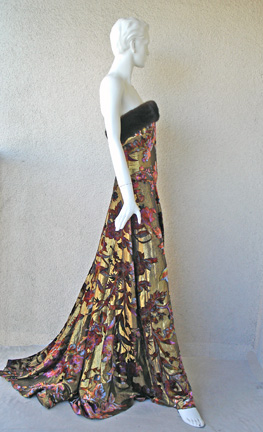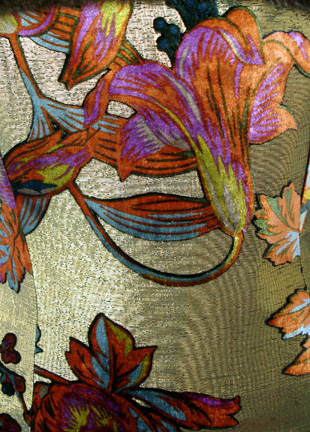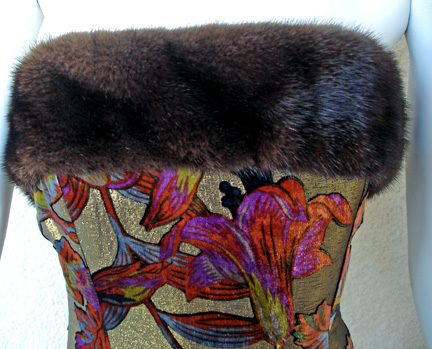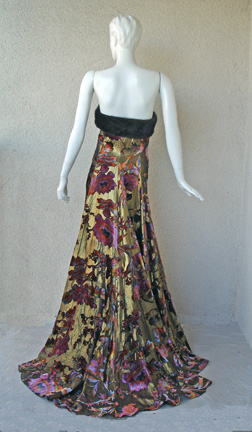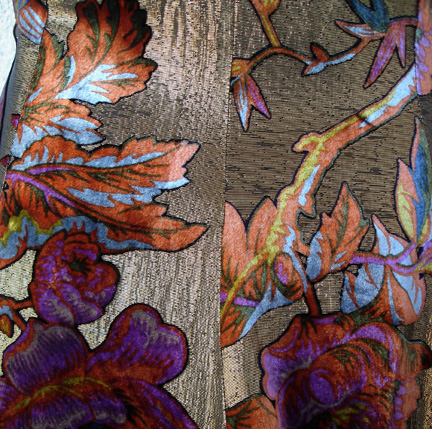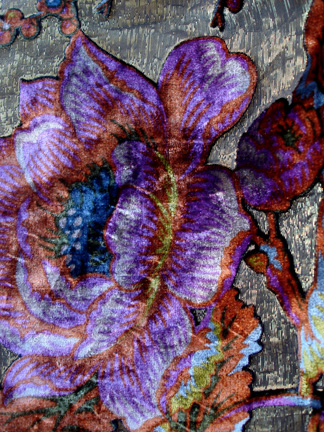 In the early 80's Christian Lacroix was hailed as the new emerging designer of contemporary Haute Couture. And when he opened his own House in 1987 there was no doubt that his extravagant lavish and exotic 'larger than life' creations were the must-have's for the new money society of the 1980's. Lacroix has no boundaries in his artistic interpretation to create fashion; fashion that has no limits in terms of expense; use of exquisite brocades and patchwork silks. Lacroix designs the most impressive, unique and astounding ball gowns that one can only describe as 'masterpieces'. One only has to reflect back to the times of the French Court at Versailles to see where Lacroix begets his inspiration. Thus, he has continued to retain his following of loyal Lacroix fashionistas who forever seek the elegance, excess and lavishness that Lacroix is famous for

Desirably decadent, Christian Lacroix strapless bias cut gown of exquisite French gold lame silk in a velvet floral pattern. Fine quality sable brown mink trim at bust and boned bodice for shape and support. Bias cut skirt delightfully drapes the body showcasing a dramatic full train. Lacroix's artistic inspiration reminiscent of the fabric and patterns of the early French couturiers such as Paul Poiret and Jeanne Lanvin to name a few. This design is resplendent of an era gone by when workmanship, tailoring, extravagant fabric were at a premium. The gold lame fabric features rich deep colors of orchid, purple, wine, azure blue, and gold in original artwork of fantastic flowers and spiraling vines. The result is a Lacroix creation with art deco appeal. Gown is a rare find!

Size: 44; bust: to 38"; waist: 32"; hips: free; front length: approx 56"; back train: approx 60". Fully lined with side zipper closures.

Condition: brand new. pristine.
for further information