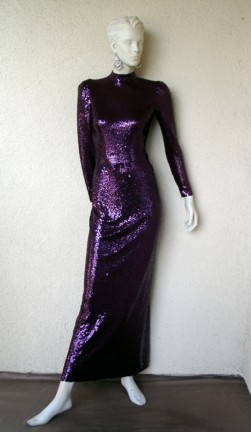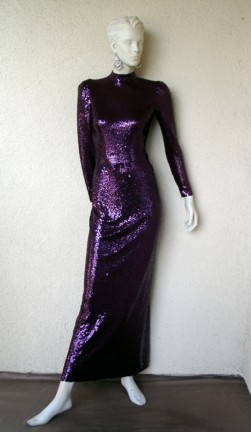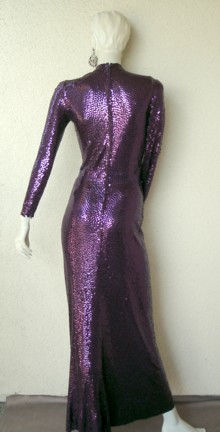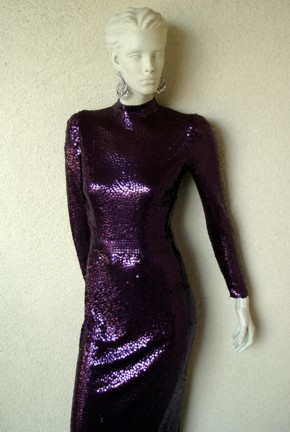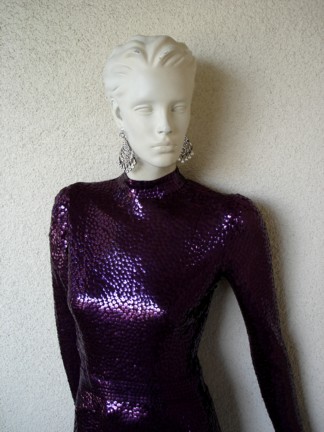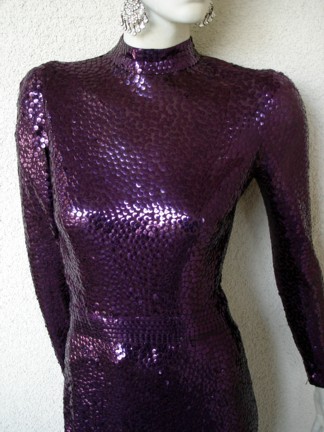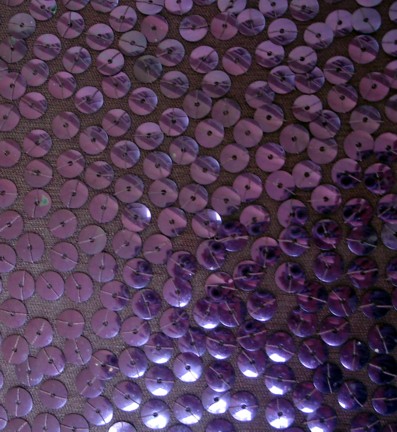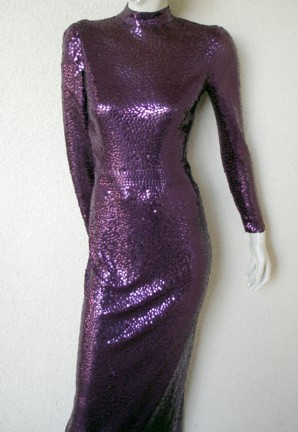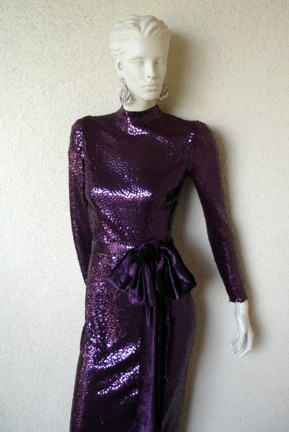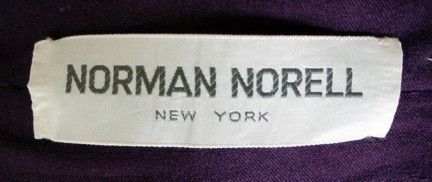 Norman Norell, the first American designer to become known for designing original classic, simple, timeless fashions in the style of authentic Parisian Couture. Best known for his signature "mermaid gowns"; he designed various versions all styled to elegantly drape the body.
One of his most popular versions of the mermaid is the round neck close fitting sheath. This Norell mermaid gown is a stunning color of deep rich grape with Norell's signature hand sewn pailletes. Also includes a matching belt adorned with a panne velvet bow. Back zipper closure and zippers at wrist.
Condition: excellent.
Bust: to 34"; waist: 25"; hips: 35"; length: 57"
for further information