Oscar de la Renta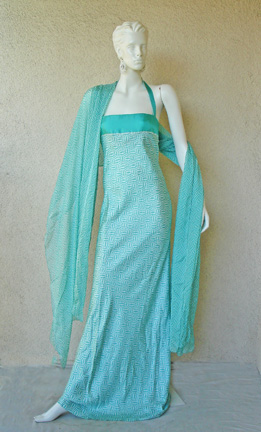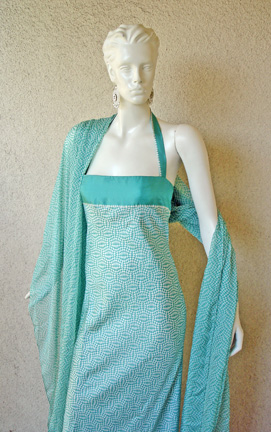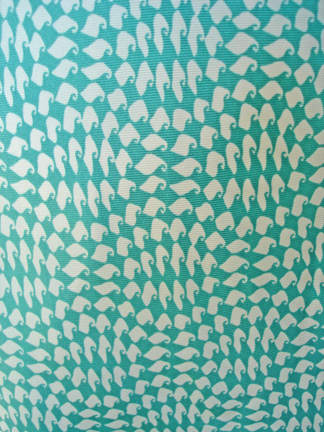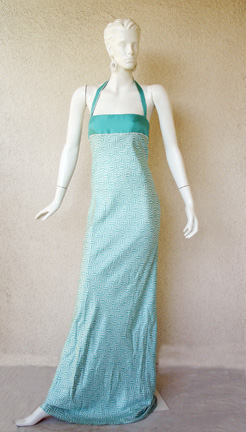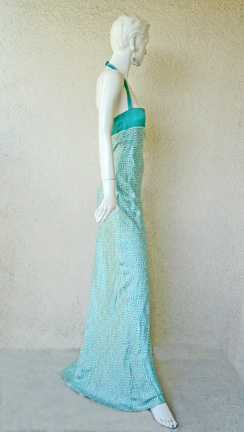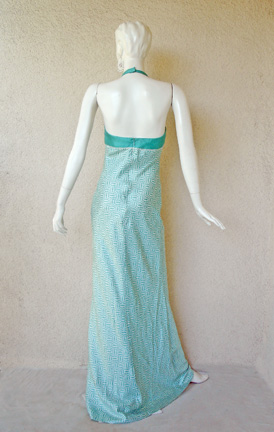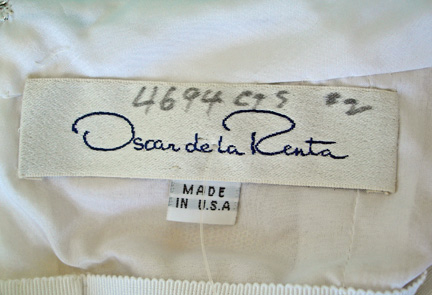 Ethereal wispy silk evening ensemble by Oscar de la Renta.
Bias cut backless halter dress fashioned of silk pattern turquoise blue print making a simple but elegant fashion statement. The wispy matching silk chiffon shawl completes this ensemble making it just right for an afternoon late day or evening occasion.
Dress size: 2; bust: to 32": waist: about 30"; hips: about 38" length: 60"
Condition: excellent; brand new
for further information