vintage 4-piece tennis outfit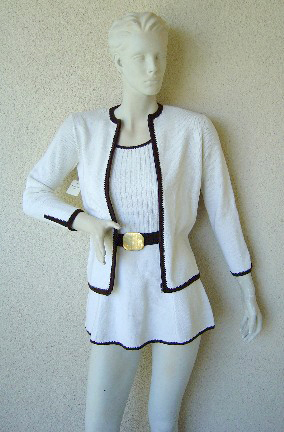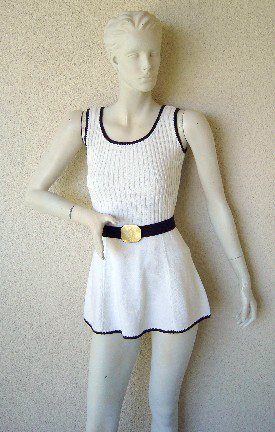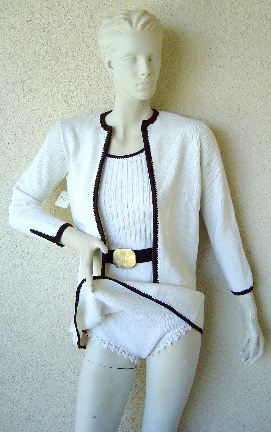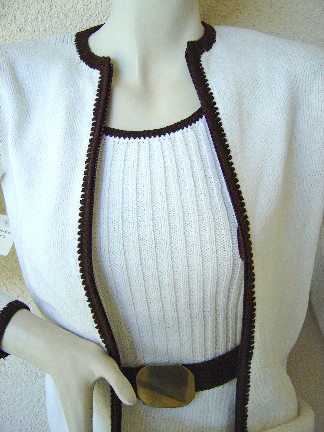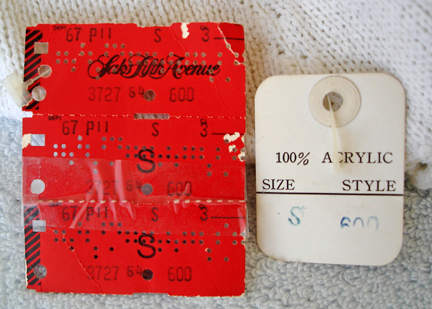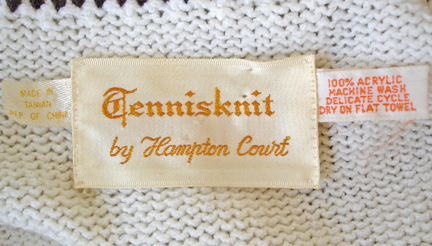 Sportswear has always been an integral part of costume throughout fashion history, defining what types of fashion was worn during the years for people who played sports; tennis, skiing, ice skating, swimming, golf, etc. These various types of fashion evolved over the years, defining and evolving into what is today's look in sportswear. For collectors and museums alike, it has always been difficult to acquire interesting and important sportswear in excellent condition.

Circa early 1960's ladies 4 piece tennis outfit fashioned of white acrylic yarn with brown trim designed by Hampton Court, a noted knit designer, and sold at Saks Fifth Avenue (a very upscale department store in the US that is still in business today). In a minimalist design, typical of the early 1960's, outfit consists of sleeveless A-line tennis dress, matching front zipper closure jacket, scallop edge tennis panties, and belt.

Size: small

Condition: excellent; unworn and still has the Saks Fifth Avenue store tags and Hampton Court tags and labels.
for further information