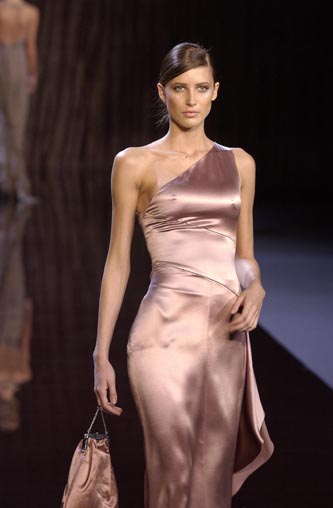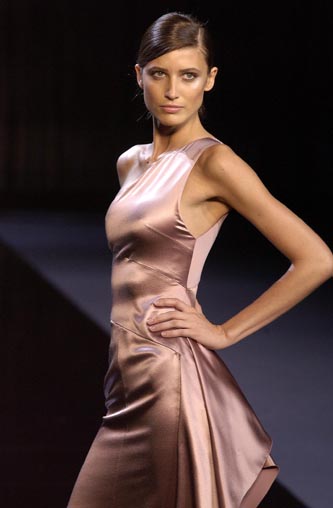 Elegant, ethereal, and seductive grecian toga style Valentino runway silk gown in a soft shade of dusty rose. Identical to the runway gown in the photos.
One-shoulder fitted bias cut silk charmeuse dress skillfully cut to drape easily and effectively on the body. Asymmetric waistband and long dramatic train. Bodice fashioned of double backed charmeuse while the skirt is unlined; Panel wraps around back of skirt and scooped up at hip into ruffle. Side zipper closure. Everything you could want and desire in a fantasy gown by Valentino.
Size: 8; bust: to 35"; waist: 28"; hips: approx. 38"; length: 60"+. Note: pls. pay attention to measurements and not size
Condition: excellent; new..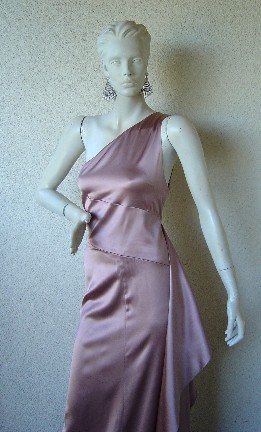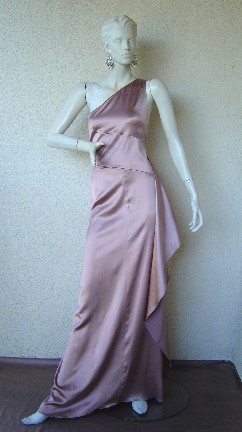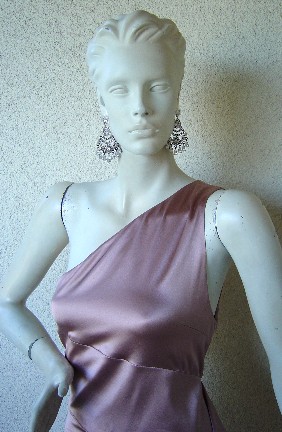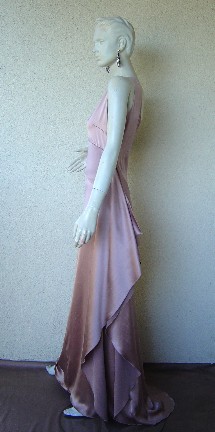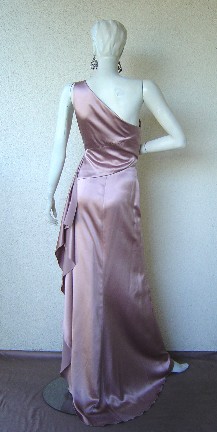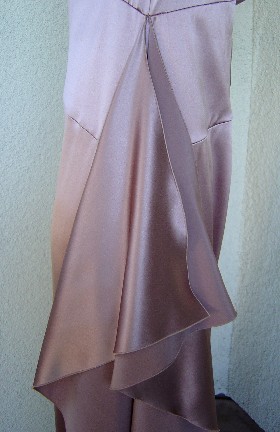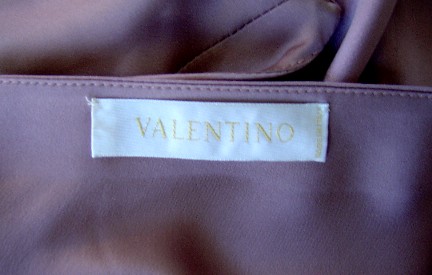 for further information